Customized and Private Tours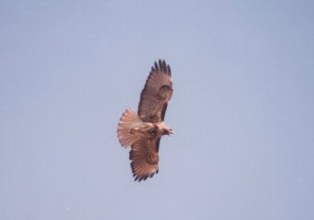 What is a customized or private tour?
On this type of tour you choose where you want to go. You choose when you want to go.
You can go alone, with a group, a club, or with friends. You tell us how many people will be on the tour, target birds, and what "type" of tour you enjoy most. By "type" we mean what intensity of birding you enjoy. If you enjoy a relaxed pace of birding and enjoy observing their behavior then by all means let us know. On the other hand we can have long intense days of birding from dawn to dusk and beyond. That is the beauty of private tours. You decide.
Tours can be arranged through out the year depending on availability of time. You can go to the Texas coast in April to view the myriad of spectacularly colored neotropical migrants, or Nebraska in March to hear the thunderous calls of a half-million cranes. When ever and where ever. You tell us your target birds and we will help you build your own tour.
Contact us for more information at:
1-316-651-7062